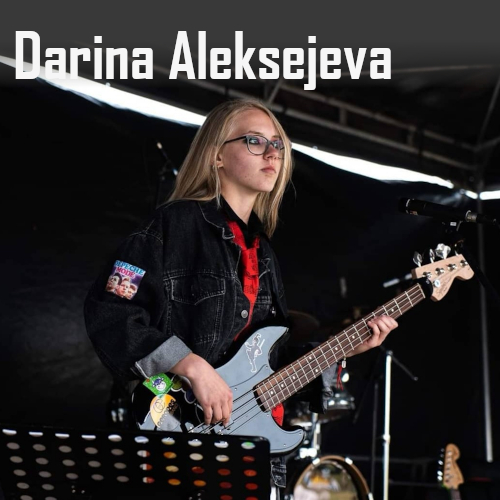 Darina Aleksejeva – guitar and vocal

I am Darina Alexeyeva. I study bass guitar at the Georg Ots Tallinn Music
College, but I can also play other instruments. At this concert, I will play songs
written by myself. I like rock music, that's why I write my songs in this style.