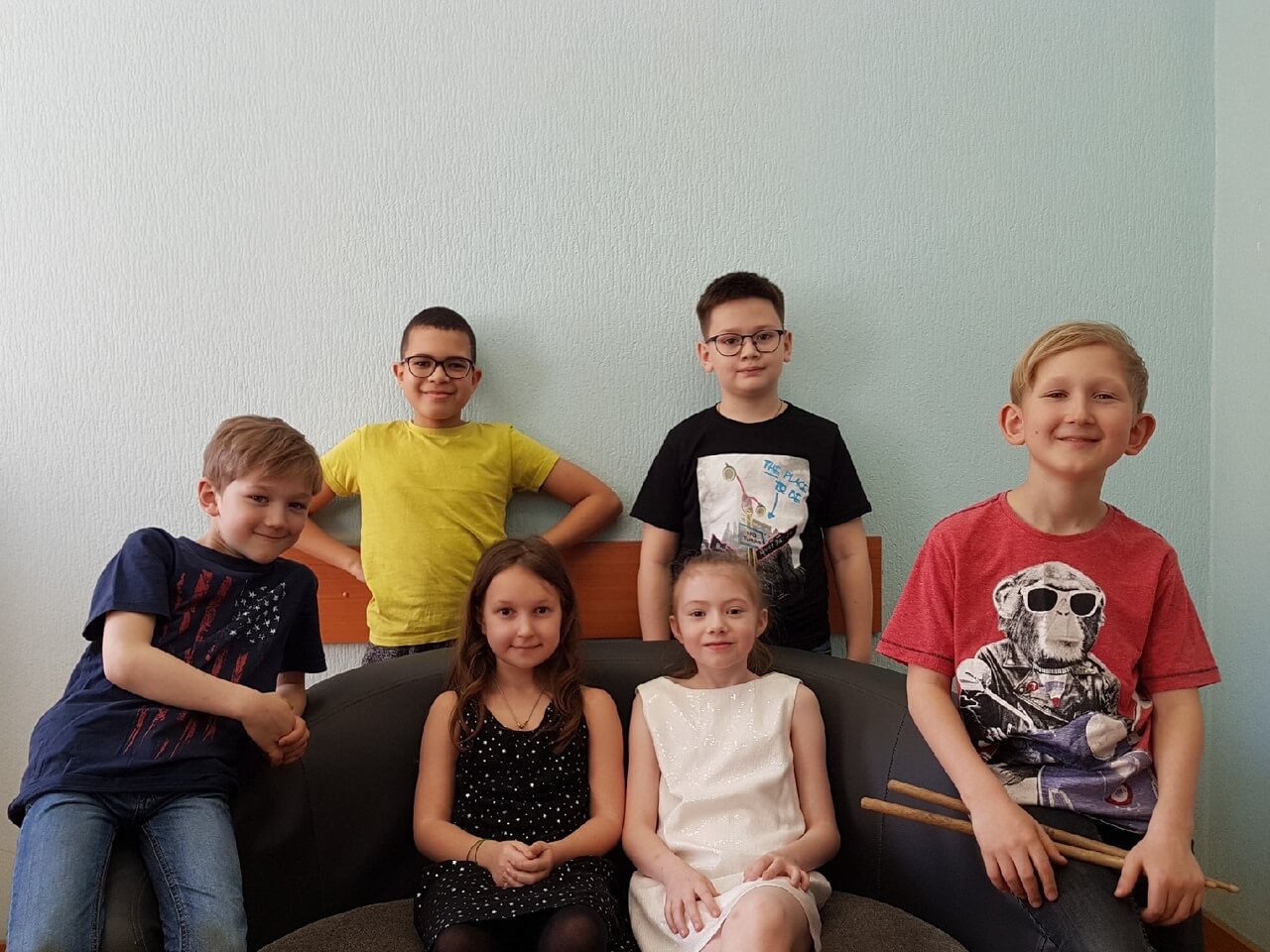 Martin Tuchula - piano
Dmitry Ivanov - bass guitar
Mikhail Ivanov - drums
Mark Azizbaev - saxophone
Alisa Oshlakova - piano
Anna Zelenova - vocal
Georgey Avetisov - vibraphone
Jazz Kids is a musical studio, which started in 2001 in Saint Petersburg, Russia. It's a group of young
talented kids of the musical school №19, who are laureates of international jazz music contests. This
year's Jazz Kids consists of the youngest jazz musicians of our school.