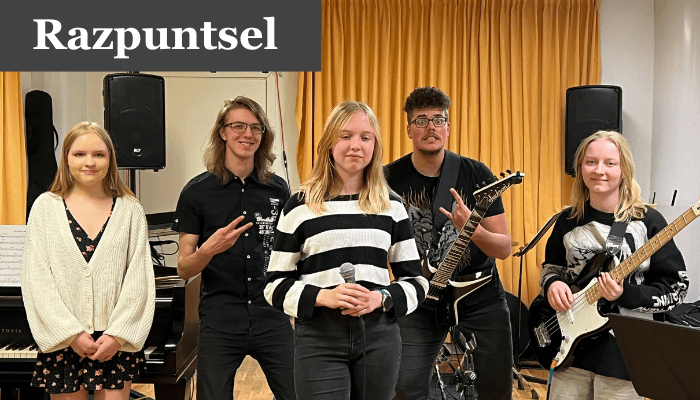 Helina Vallimäe – vocal
Eva Roots – piano
Kristjan-Mario Lindström – guitar
Joosep Tomingas – drums
Greta Malva – bass guitar
We are RAZPUNTSEL, a jazz band from the rhythm music department of Saue Music School. We mostly play well-known jazz standards, but we also like to experiment with other styles. In
our opinion, it is important to find your own personal sound and good synergy within the band. We have been playing together for two years, but during that time the line-up has also changed.